Main Content
Mission Statement
Family and Community Health Sciences (FCHS) promotes healthy lifestyles and environments for NJ residents and communities with an emphasis in nutrition, health and wellness.
FCHS helps people stay healthy, enjoy life, be active, and reduce health care costs. Many of today's health problems–obesity, heart disease, diabetes, and cancer–can be reduced through good nutrition and a healthy lifestyle. FCHS encourages today's busy families and individuals to learn more and make personal choices to improve health. FCHS combines research and practical advice to improve your health for a better tomorrow.
Every Wednesday at 12:30 p.m. FCHS presents a live 45-minute webinar on a variety of topics related to food, nutrition, and healthy lifestyles. There's no time like the present to make some of those small changes that will improve your health in a big way. For a complete list of Wellness Wednesday topics please visit the NJAES website.
Key Department Initiatives
Grow Healthy is a wellness initiative that joins elementary schools, childcare/preschools, families, and the community together to make wellness and learning top priorities.
Small Steps to Health and Wealth motivates consumers to implement behavior change strategies that simultaneously improve their health and personal finances.
FCHS Outreach Focuses On
Nutrition, Physical Activity and Health
School and Child Care Wellness
Chronic Disease Prevention
Food Safety and Food Allergy
Food Security
Programs Offered
Health and Wellness Initiatives for Students, Parents, Staff, and Wellness Councils
Early Care Education/Child Care Wellness Initiatives
Developmental Disabilities Training Series provides valuable training for the Cooperative Extension system and organizations which offer programs to individuals or audiences who have developmental disabilities. Topics include: Overview of Developmental Disabilities; Disabilities and Learning; Understanding and Managing Behavior; Visual Supports; Disabilities Laws and Program Accommodations and Modifications.
Nutrition Education for Older Adults
Farmers Market Cooking Demonstrations
Shopping Smart Programs – Get the most nutrition for your money!
Employee Wellness Programs
Publications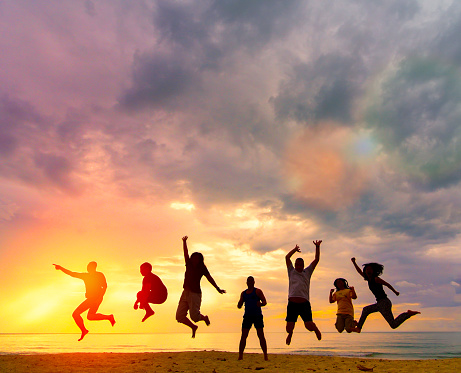 News
Jefferson Health is pleased to offer community members ages 16 and older with a FREE, one-year subscription to Calm. Geared toward improving productivity, workplace engagement, and overall well-being, Calm's collection includes pre-meeting meditations, mindful leadership programs, guided movement sessions, and more. With in-app and web content — ranging from 60 seconds to 10 minutes — Calm will make it easy for you to integrate these stress-reduction tools into your daily routine. For questions and information on how to sign up, please contact Melonie.Landers@jefferson.edu.
********
The Office of Urban Extension is delighted to announce the release of the Urban Ag report and web portal developed in collaboration with the NJ Dept of Agriculture and urban farmers, gardeners and advocates around the state.
Here is the press release is in the SEBS Newsroom
Contact: Delma Yorimoto, MS, MBA, Senior Program Coordinator, Family and Community Health Sciences
Telephone: 201-369-5280 x4155
email: delma.yorimoto@rutgers.edu